Liqui Moly and Ravenol engine oils stockist, and EuroMechanica partner
European vehicles require unique servicing and maintenance programs along with specific repair procedures, which cannot be trusted to a general mechanic. It's essential your prestige vehicle be entrusted to workshops and technicians with the necessary expertise and knowledge, and the appropriate products. With this in mind we use only the best of German engineered oils – Liqui Moly & Ravenol – which are both specifically tailored to your European-model vehicle.
So what is a EuroMechanica partner? Liqui Moly Australia has assembled a nationwide network of respected European specialist workshops outside the dealer network, which are known as EuroMechanica partners. Each EuroMechanica partner has the specific know-how and competence to provide your prestige vehicle's servicing needs, without breaking the bank.
Balcatta VW & Subaru Specialists is a proud EuroMechanica partner, as well as being a stockist for Liqui Moly and Ravenol German engineered performance engine oils.
If you care about your European vehicle, demand the best. Use your local EuroMechanica Partner Balcatta VW & Subaru Specialists. Call us on (08) 7078 0877 today to book your European vehicle specialist service with Liqui Moly and Ravenol German engineered performance engine oils.
Liqui Moly
Sponsor of the Liqui Moly Bathurst 12 hour, Liqui Moly is a Volkswagen approved engine oil. Its premium products provide the peace of mind demanded by discerning owners.
Being a European specialist, Liqui Moly provides the most up-to-date and extensive range of products in Australia.
Liqui Moly has been voted Germany's Number One oil brand the last seven years and is a Volkswagen approved engine oil.
Every drop of oil and the entire range of premium-quality additives and service products is 100% made in Germany, allowing strict control over quality and consistency.
In a prestige engine it is vital to never substitute a product for a specification that's 'close'. Looking for the correct engine oil for Volkswagen Golf, or the right specification Volkswagen Passat engine oil? Balcatta VW & Subaru Specialists will never settle for substitute products – Liqui Moly's Volkswagen approved oil keeps your European vehicle's engine in peak condition.
Ravenol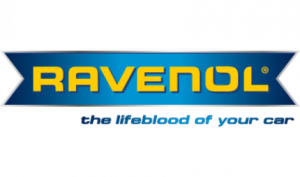 Ravenol oils and lubricants are 100% genuine German, having been manufactured and bottled in Germany since 1946. Ravenol has been at the forefront of innovation, creating the highest quality oils and lubricants specific to advanced engine and transmission designs.
Ravenol is recognised in over 80 countries as a leader in fluid technology, keeping pace with the latest fluid specifications. They have succeeded in meeting and often exceeding the performance requirements set by leading European automobile manufacturers and world renowned race teams. Ravenol have been awarded formal approvals from leading vehicle manufacturers such as Audi/Volkswagen (VW AG), BMW, Cummins, Detroit Diesel, General Motors (GM), Mercedes-Benz, MACK, MAN, MTU, Porsche, Renault, Steyr Motors, TATRA, Volvo, Ford, ZF, and others.
At Balcatta VW & Subaru Specialists we use manufacturer-approved products that meet, or exceed specifications. It's imperative to use the precise engine oil for your European engine.
Balcatta VW & Subaru Specialists at a glance:
Offering Volkswagen, Subaru, Audi and Skoda service and repair
High-tech diagnostic and fault-finding techniques
One-year 100% service warranty
Comprehensive range of services
Log book servicing – will not void Manufacturer's Warranty
Honest pricing with no hidden costs
Genuine and original equipment manufacturer (OEM) parts
We are a recommended EuroMechanica European specialist workshop
Call Balcatta VW & Subaru Specialists on (08) 7078 0877 to book an appointment today. Ensure that a trusted specialist using quality German engineered engine oils, services your prestige vehicle.